Rent Out Your Apex, NC Home With Peace of Mind
Add some extra sub-heading content here to help make viewer at ease.
Testimonial will go here from a happy and satisfied landlord. Not a slumlord mind you — a landlord.
Author Name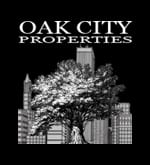 We'd love to assist you with your property management or investment property acquisition needs if you're within the Raleigh Metro or Wake County area of North Carolina.
Oak City Properties
100 Lynn Road, Raleigh, NC